What's included in your rent?
Our rent includes many things such as daily continental breakfast, utilities such as heat, electricity, water and air conditioning. Our housekeepers remove the trash and make the bed daily. Once a week we provide a light cleaning of the apartment. We provide clean linens weekly, specifically sheets and towels. These services are all entirely included in the rent.
Do you offer special diets?
We offer a diabetic substitute for dessert items. We do not offer specialized diets.
Do you accept pets?
We allow cats and dogs that weigh less than 10 pounds, provided the resident is able to care for and clean up after their pet. Residents must be able to take their dog outside on a leash, and change the litter box for cats. Dogs must not bark when left alone in apartments.
What are your lease terms?
We have our residents sign a month to month lease with a thirty day notice. Notice must be given before the first of the month to be released of the lease at the end of the month.
Are there any move-in fees?
The only move in fee is a rental application fee of $35. As with any apartment rental, we require a refundable security deposit of $990. The apartment must be left in good repair and the security deposit is meant to cover any damages that occur during residency. If the apartment is not damaged, we refund the entire security deposit.
What is your visitation policy?
We allow four visitors at any given time, with visits to take place in the resident's apartment.
Can family members stay overnight?
Family members are permitted to stay overnight. Breakfast can be provided to family members for an extra fee.
Do you offer subsidized housing?
No, we are not government subsidized.
Is Personal Care included in your monthly rent?
We are considered "enhanced"independent living. Personal care is not included in the monthly rent.
Do you have Emergency pendants?
Our residents receive life alert type pendants which they may wear around their neck or on their wrist. If a resident presses their pendant, a signal is transmitted to our call center. The call center in turn notifies our on-site personal care company, who responds to the emergency. There is no charge to use the emergency pendant and emergency services are provided by the in-house personal care company.
Do you have a garages or carports?
We do not have garages or carports.
Do you have transportation?
Abbey Park provides complimentary transportation to doctor and dental appointments within a ten-mile radius. We provide transportation to local banks and post offices. We also provide trips to local grocery stores and restaurants. ,
Do you have washers and dryers in your apartments?
Our washers and dryers are located in the hallways on both the first and second floors. Residents may use the machines free of charge, and we also include the laundry soap. For a small monthly fee, residents can have the Abbey Park housekeeping department wash, dry and fold their personal clothing.
Is there a charge for a second person?
There is a nominal fee for a second person in the apartment which will accommodate additional utilities and a second continental breakfast.
Do you have a salon?
We have a hair salon which offers various cosmetology services and barber services.
Do you have evening tours available?
We do not offer evening tours, but we do offer weekend tours.
Is cable and phone included in the rent?
Cable and phone are additional charges, not included in the rent.
Do you ever run move-in specials?
We periodically offer monthly move-in specials.
Do any meals come with your rent?
The noon and the evening meal are available for an additional charge. Each apartment features a full kitchen. Some residents prefer to cook for themselves, therefore our meals are not included in the rent.
Can you do personal laundry?
For a small fee we provide personal laundry services to residents. On the day of the deep clean, the housekeeper removes the dirty laundry. The clothing is washed, dried, folded and returned to the resident later in the day. We normally provide two loads per week. We also track whether residents have sensitivities to soap, and use non allergenic laundry detergent if this is the case.
For residents who wish to do their own laundry, we have facilities located in the hallway. It is free of charge for the residents to do so, or for family members to wash the residents' clothing.
Can a long term care policy be used to assist with paying the rent?
Typically long term care policies are not able to be used to pay the rent. Sometimes the personal care services can be paid by the long term care policies.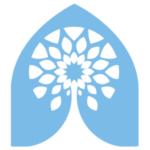 More Questions?
If you don't see answers to your questions, please contact us via phone or below