What's included in your rent?
Electric, Gas, Water, Housekeeping, Continental Breakfast with Lunch or Dinner, Activities, Transportation, Generator Backup, Theater, Chapel, Maintenance
Do you offer special diets?
No, but we do offer meal alternatives for lunch and dinner
What is your visitation policy?
Open with no restrictions, unless you are sick
How long are your leases?
Monthly with a 30-day notice
Are there any move-in fees?
The only move in fee is a rental application fee of $40. As with any apartment rental, we require a refundable security deposit of $990. The apartment must be left in good repair and the security deposit is meant to cover any damages that occur during residency. If the apartment is not damaged, we refund the entire security deposit.
Is care included in your monthly rent?
No, Assisting Hands is the care company on site and they offer many packages tailored to your specific needs
Do you offer subsidize housing?
Do you have emergency pendants?
Yes, Assisting Hands offers 24/7 pendent monitoring in the building for emergencies.
Do you have garages?
No, but we have carports that can be rented monthly.
Do you have transportation?
Abbey Park provides complimentary transportation to doctor and dental appointments within a ten-mile radius. We provide transportation to local banks and post offices. We also provide trips to local grocery stores and restaurants. ,
Do you have washers and dryers in the apartments?
No, but we have laundry rooms located throughout our building with complimentary laundry detergent and fabric softener
Do you have a salon?
Yes, not run by Abbey Park.
Is there a charge for a second person?
Is cable and phone included in the rent?
Do you ever run move-in specials?
Yes, please give us a call
Do any meals come with your rent?
Yes, a continental breakfast with your daily choice of lunch or dinner
Do you have evening tours available?
Yes, please give us a call to schedule
Can I have Abbey Park do my personal laundry
Yes, for a monthly charge.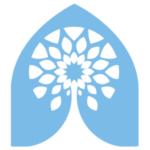 More Questions?
If you don't see answers to your questions, please contact us via phone or below